Local History - Local Heritage - from Local Folk
Registered Charity No 1094124

We stage talks and exhibitions throughout the year in the Magic Attic, Sharpe's Pottery Museum and in other locations around the local area.
Keep a regular check on this page or by following us on Facebook & Twitter to see what we're up to.
Due to the demise of the Farmers Market we will now attend the regular Swadlincote market on the last Saturday of every month.
We will attend the market from 9am - 2pm between March and December.
Come along to our stall on the Delph for a look at some of our images and publications.















2019 Dates


MARCH 30

th




APRIL 27

th




MAY 25

th




JUNE 29

th




JULY 27

th




AUGUST 31

st




SEPTEMBER 28

th




OCTOBER 26

th




NOVEMBER 30

th




DECEMBER *
CHRISTMAS MARKET Date To Be Arranged


We are still working hard to digitise old film footage which has been donated to us.
If you have any old film of local places or events which you would be happy to share then please get in touch with us.
Following the huge success of our 2018 Film Evenings we are hoping to do more film shows in 2019 so keep an eye on this page for more details.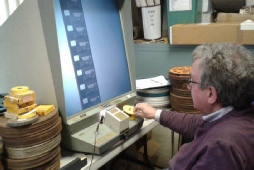 The 2019 Magic Attic Heritage Walks will take place from March until October. A list of walks is below and full details will be released prior to each walk taking place.


Upcoming Walks:
March 28 - Knowle Hill & Foremark Reservoir
April 25 - Bluebells and Bretby Estate
May 27 - Overseal's Emerald Necklane
June 20 - Castle Knob and White Ladies Springs
July 25 - Sharp's Bottom & Danial Hayes
August 29 - Barrow on Trent & Swarkestone
September 12 - Foremark & Heath Wood
October 31 - Calke Estate

All walks are free but donations to the Magic Attic are welcome.