Local History - Local Heritage - from Local Folk
Registered Charity No 1094124

We stage talks and exhibitions throughout the year in the Magic Attic, Sharpe's Pottery Museum and in other locations around the local area.
Keep a regular check on this page or by following us on Facebook & Twitter to see what we're up to.
Due to the demise of the Farmers Market we will now attend the regular Swadlincote market on the last Friday of every month.
We will attend the market from 9am - 2pm between March and December.
Come along to our stall on the Delph for a look at some of our images and publications.

The annual South Derbyshire Festival of Leisure takes place at the Maurice Lea Memorial Park in Church Gresley.
We will be exhibiting a large number of pictures from our archive covering a number of different topics.
We will also have a number of our publications for sale.
Sat 23

rd

June & Sun 24

th

June 2018
1pm - 5pm














2018 Dates


MARCH 30

th

& 31

st




APRIL 27

th

& 28

th




MAY 25

th

& 26

th




JUNE 29

th

& 30

th




JULY 27

th

& 28

th




AUGUST 24

th

& 31

st




SEPTEMBER 28

th

& 29

th




OCTOBER 26

th

& 27

th




NOVEMBER 24

th

& 30

th




DECEMBER *
CHRISTMAS MARKET Date To Be Arranged


We are very excited to have been passed hundreds of rolls film from the 1960's - much of it local. So far we have found footage of Ticknall, Linton, Melbourne, Stapenhill Gardens/Ferry Bridge, Gresley and much more.
We will be working over the coming months to digitise much of this footage and will then host a series of Film Evenings - so watch this space for details.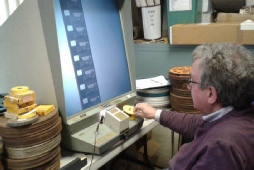 The next Magic Attic Walk takes place on Thursday, December 7th with another one planned for January - check back for details next month.